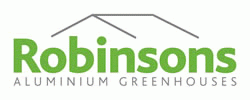 These superb greenhouses have been designed for the professional nurseryman or estate gardener.
Thi dwarf wall Renown features a 5' 10" (1774mm) eaves height and a ground-level threshold, giving freedem of access for garden machinery and wheelbarrows.
The Renown greenhouse can be fitted with an optional fully glazed partition to provide a cost-saving propagating area, with double doors. Partitions not only provide a useful separate area for different growing climates, but they also considerably increase the strngth of the greenhouse
The Modular system of this greenhouse means that you can actually extend to any length. At every 6ft in length there is an A-frame support frame to give extra strength.
Please only build your wall when you are in posession of the official base plan for your order whcih will be sent with your order confirmation.
A = Base width: 4,454mm (14ft7).
B = Length: 15,652mm (51ft4).
C = Eaves height: 1,775mm (5ft9).
D = Ridge height: 2,854mm (9ft4).
E = Door width: 1,200mm (3ft11).
F = Door height: 1,870mm (6ft1).
Delivery of this greenhouse to Mainland England and Wales is FREE, parts of Scotland may be subject to a small charge. Delivery costs will be calculated and displayed at checkout before any payment is required

You will be contacted with a delivery date when your greenhouse is ready. This greenhouse is delivered straight from the factory on dedicated transport.

Please write in the comments box at checkout any dates (holidays etc.) you would like us to avoid.

Delivery to Northern Ireland may take longer.