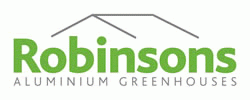 The unique 3/4 span design of the redoubtable means the doors can positioned on the high side of the greenhouse without needing to site the greenhouse on a dwarf wall. The extra height to one side is 6'6" to the eave.
In some of the photos on this page of the greenhouse in green, the customer has ordered a specially modified or 'Z-type' modification which is where the doors are specially dropped in to a mini wall. You can still position the doors in the high side on this model without this extra modification.
The redoubtable is ideal when you want your doors on the long side of your greenhouse and when done in green or white finish with crestings and finials they can make a superb feature at the bottom of your garden.
The doors can positioned on either end or on the high side.
A = Base width: 3,208mm (10ft6).
B = Length: 5,732mm (18ft9).
C = Eaves height: 1,692mm (5ft6).
D = Ridge height: 2,702mm (8ft10).
E = Door width: 1,200mm (3ft11).
F = Door height: 1,870mm (6ft1).
Delivery of this greenhouse to Mainland England and Wales is FREE, parts of Scotland may be subject to a small charge. Delivery costs will be calculated and displayed at checkout before any payment is required

You will be contacted with a delivery date when your greenhouse is ready. This greenhouse is delivered straight from the factory on dedicated transport.

Please write in the comments box at checkout any dates (holidays etc.) you would like us to avoid.

Delivery to Northern Ireland may take longer.