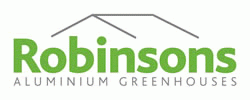 **ex-showmodel - buyer to dismantle**
***Ex-showmodel*** Please note: This is an ex-showmodel, which the buyer must be prepared to dismantle and transport themselves, between December 1st & 23rd, 2017. Hence its absolute bargain price!
Address: The Greenhouse people, Strawberry Garden Centre, Stone Road (B5027), Bramshall, Uttoxeter, ST14 5BE, for viewing and collection. ONLY 1 TO CLEAR! (The vegetable trug in the image is not included)
This superb Robinsons Rosette greenhouse has been designed for everyone from the enthusiastic amateur to the professional nurseryman, giving plenty of space for a greater growing capacity.
The Rosette features a 5' 6.1/2" (1691mm) eaves height and a ground-level threshold, giving freedom of access for garden machinery, wheelbarrows and wheelchairs.
This amazing bargain offer includes a fully glazed internal partition, with sliding double doors, to provide a cost-saving propagating area. If this wasn't enough of an enticement, the offer also includes a full run of Robinson's cantilevered aluminium staging and shelving down one side!
A = Base width: 3,208mm (10ft6).
B = Length: 5,112mm (16ft9).
C = Eaves height: 1,692mm (5ft6).
D = Ridge height: 2,546mm (8ft4).
E = Door width: 1,200mm (3ft11).
F = Door height: 1,870mm (6ft1).
The purchaser of this greenhouse is responsible for dismantling and removing the greenhouse from our show site.