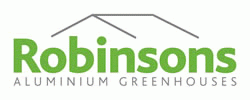 **ex-showmodel - buyer must dismantle**
***Ex-showmodel*** Please note: This is an ex-showmodel, which the buyer must be prepared to dismantle and transport themselves, between December 1st & 23rd, 2017. Hence its absolute bargain price!
Address: The Greenhouse people, Strawberry Garden Centre, Stone Road (B5027), Bramshall, Uttoxeter, ST14 5BE, for viewing and collection. ONLY 1 TO CLEAR!
This 10'6" wide model is a unique shape with a ¾ span style roof. The famous Robinsons box section glazing bars are far stronger than other greenhouses and the box section gives a neat and clean finish to the inside of the greenhouse. 4mm toughened safety glass throughout is held in solidly by the Robinsons low-profile glazing system – PVC full length cappings screw into the glazing bars with stainless steel screws to securely clamp the glass in to place. Victorian-style cresting and finials are included in this offer.
A = Base width: 3,208mm (10ft6).
B = Length: 5,732mm (18ft9).
C = Eaves height: 1,692mm (5ft6).
D = Ridge height: 2,702mm (8ft10).
E = Door width: 1,200mm (3ft11).
F = Door height: 1,870mm (6ft1).
The purchaser of this greenhouse is responsible for dismantling and removing the greenhouse from our show site.