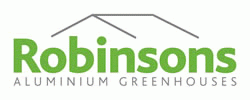 BLACK FRIDAY PRICE £84.15
Discount will be applied at checkout
This shading will fit Robinsons and Hercules Greenhouses. Designed to fit against a partition. i.e. in the slighly smaller roof gap just in front of a partition roof corner bar.
Robinsons internal shading can be used to protect plants from strong sunlight. These roller blinds are manufactured to a very high standard and should last the lifetime of the greenhouse. This shading is desgined to fit one section of glass i.e. a 2ft wide panel. If you wanted to cover your entire roof then you would have to buy more than one of these. The blinds will go down from the ridge to the eaves. There is extra material on the roll so that if you wished it could go down the side of the greenhouse as well. Please note these are only diesgned to go in the roof of your greenhouse so some modifictaion may be required if you did want the shading in the side of you greenhouse.
Q. Can I use blinds 4380 with a Hercules Hastings lean to greenhouse? It's 10 foot long, will I need 5 blinds? Any discount for 5?
A. Robinsons internal roof shading blinds [PRODUCT CODE: 2117] can be used with a Hercules Hastings Lean-to, and yes you would require five for a 10' building.
* required fields
Delivery of this item to Mainland England and Wales is £4.95, parts of Scotland and Northern Ireland may be subject to a higher charge. Delivery costs will be calculated and displayed at checkout before any payment is required.

Please note if any other items in your basket are quoted with a longer delivery time, then your items will not be dispatched next day, but within the time period quoted for item with the longest delivery.

There is only one charge for delivery per order.