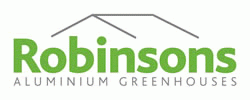 You can Modify a Robinsons greenhouse by adding a Z-type modification. This involves sitting the normal height greenhouse on top of a small wall and dropping the doors into the wall.
The charge of £300 is per doorway, so if you have more than one doorway (like in the picture) then you pay 2 x £300 for the modification. (in addition to the price of the greenhouse)
You also need to specify the height of the wall - the photo shown is 600mm, but you can specify any height (in multiples of 75mm to fit in with bricks) Whatever height the wall is is added to the heights of the normal greenhouse - this is the main advantage of doing a Z-type greenhouse - the additional height.
About The Greenhouse People
Did you know...
The Greenhouse People offer a 30-day returns policy. You are welcome to return any item, no quibbles, no arguments.
Don't want to enter your card details via the web?
The Greenhouse People offer a unique optional service that allows you to place an order to the value of £300 or more and we will call you back to take payment.