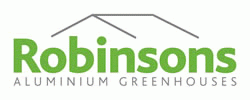 £18.90 in our Black Friday Sale
Discount applied at checkout
10 x Hanging basket bracket (10 pack) with a green finish
Q. As there are no pre-drilled holes in the roof (apex) section is it safe for me to do this despite the proximity of the bar to the glass? If these are for fixing to a wall then I'd need an extension arm from the bracket so as not to damage the plants. Or are these simply hung from the rails angling up to the apex? Do the brackets come with special bolts which fit into the groves like insulation fixers? Thank you.
A. The brackets are fixed into the slots on the angled roof glazing bars using special crop headed bolts which are supplied in the pack.
---
Q. how do you slide the bolts into the slots without dismantling the greenhouse?
A. The 10 x Hanging Basket bracket are supplied with 'T' bolts that fit into the slot in the glazing bar, then lock into place upon rotation through 90 degrees.
* required fields